Therio-gel,
The

Veterinary Fertility Lubricant for All Animal Species
Clinically shown to not harm sperm, embryos or sensitive tissue.
The right lubricant can improve sperm numbers & quality during semen collection!
The wrong lubricant decreases live sperm numbers in an ejaculate on contact & over time.
Therio-gel is perfect for:
Artificial insemination (AI) of cattle
Artificial insemination (AI) of mares
Collecting semen from stallions
Breeding soundness evaluations of stallions
Lubrication for natural cover of mares
Inseminating sows, sheep, goats, llamas and alpacas
Collecting semen for breeding pigs, sheep, goats, llamas and alpacas
Canine artificial insemination (AI)
Collecting semen from dogs
Safe, mild lubrication during whelping or queening
Therio-gel is perfect for all aspects of bovine, equine and swine breeding and veterinary reproductive medicine. See more uses for Therio-gel.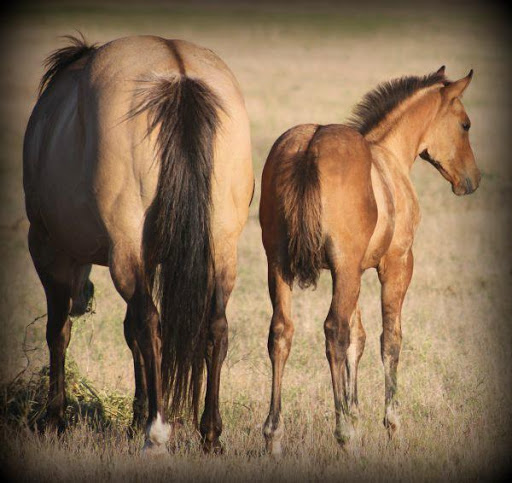 Did You Know?
BioOrigyn Supports the Future Farmers of America! Our kids are proud 4H and FFA members and Therio-gel has been a part of our own animal breeding programs, including for "Hazel" our sow. Dr. Ellington was doing this NPR interview when semen arrived for Hazel's AI - funny story!
The Therio-gel Advantage
KY®, Surgilube®, HR®, Priority Care®, Aquasonic® and mineral oil have been reported to cause one or more of the following: sperm motility losses, inability of sperm to penetrate cervical mucus, early embryo losses; and/or mucosal irritation and epithelial sloughing.
Published studies with 10 years of safety data
Isotonic ion level & neutral pH supports sperm and tissue safety
With phosphate buffer for a stable pH to protect gametes, in and out of the incubator
Clinically shown to preserve sperm function from collection through 48 hours of storage

No

propylene glycol or glycerol, molecules that penetrate the sperm, affecting their structure and fertility
K-Y® is a registered U.S. trademark of Johnson & Johnson Corporation • Surgilube® is a registered U.S. trademark of Fougera Pharmaceuticals, Inc. • HR® is a registered U.S. trademark of HR Pharmaceuticals, Inc. • Priority Care® is a registered U.S. trademark of First Priority, Inc. • Aquasonic® is a registered U.S. trademark of Parker Laboratories, Inc. • Therio-gelTM is a registered U.S. trademark of BioOrigyn