Therio-gel Inventor Dr. Ellington – Research & News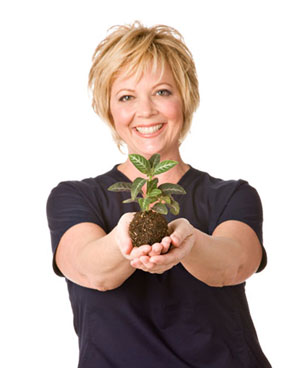 Dr. Ellington is an internationally recognized scientist in the area of sperm physiology with over 75 publications. Her research and expertise have been the topic of several national news stories. Her primary areas of research have been in sperm transport and storage in the Fallopian tube and how sperm DNA is damaged by male exposure to medications and toxins. She has received funding from the NIH, the USDA and the Grayson Jockey Club Fund.

The scientific community honored Dr. Ellington's research in male Reproductive Physiology with the internationally recognized Young Andrologist Award in 2003. She has held leadership positions in several medical societies, including an Executive Council position in the American Society of Andrology (Sperm Physiologists). Dr. Ellington received her Doctor of Veterinary Medicine in 1984 from the University of Tennessee and her PhD from Cornell University in 1990 in Reproductive Physiology. She passed her Theriogenology Board Certification in 1990. Dr. Ellington also received a Distinguished Alumni Award from the University of Tennessee in 2004.
Here are some of our favorites:
Sizing Up Sperm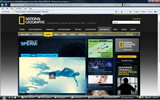 Dr. Ellington is a featured expert in National Geographic Channel's Sizing Up Sperm, talking about her cutting-edge research on sperm transport in the Fallopian Tube.
Sperm

Hear Dr. Ellington talk about sperm storage in the woman's body prior to fertilization and about her pet 900 lb. pig!
Survival Science: Joanna Ellington Champions Fecundity
(PDF)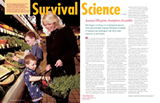 Learn about Therio-gel Inventor Dr. Ellington's research into environmental impacts on male fertility.
Sexual and Reproductive Health Report
(PDF)

Check out page 4 of USA Today's "Sexual and Reproductive Health" which features Therio-gel's Dr. Ellington in an overview of causes of infertility and good reproductive health practices for fertility! This supplement is a great reference guide on many aspects of sexuality for both men and women.
Land, Life & Science, University of Tennessee
(PDF)

A great review of how Therio-gel was conceived in the June 2010 University of Tennessee alumni magazine.